Can you identify a quality pair of goalkeeping gloves? Gloves improve grip and help stop the impact of the ball, says Soccer Garage. They can improve a goalie's game if they are well taken care of. Here are some of the important qualities to look out for.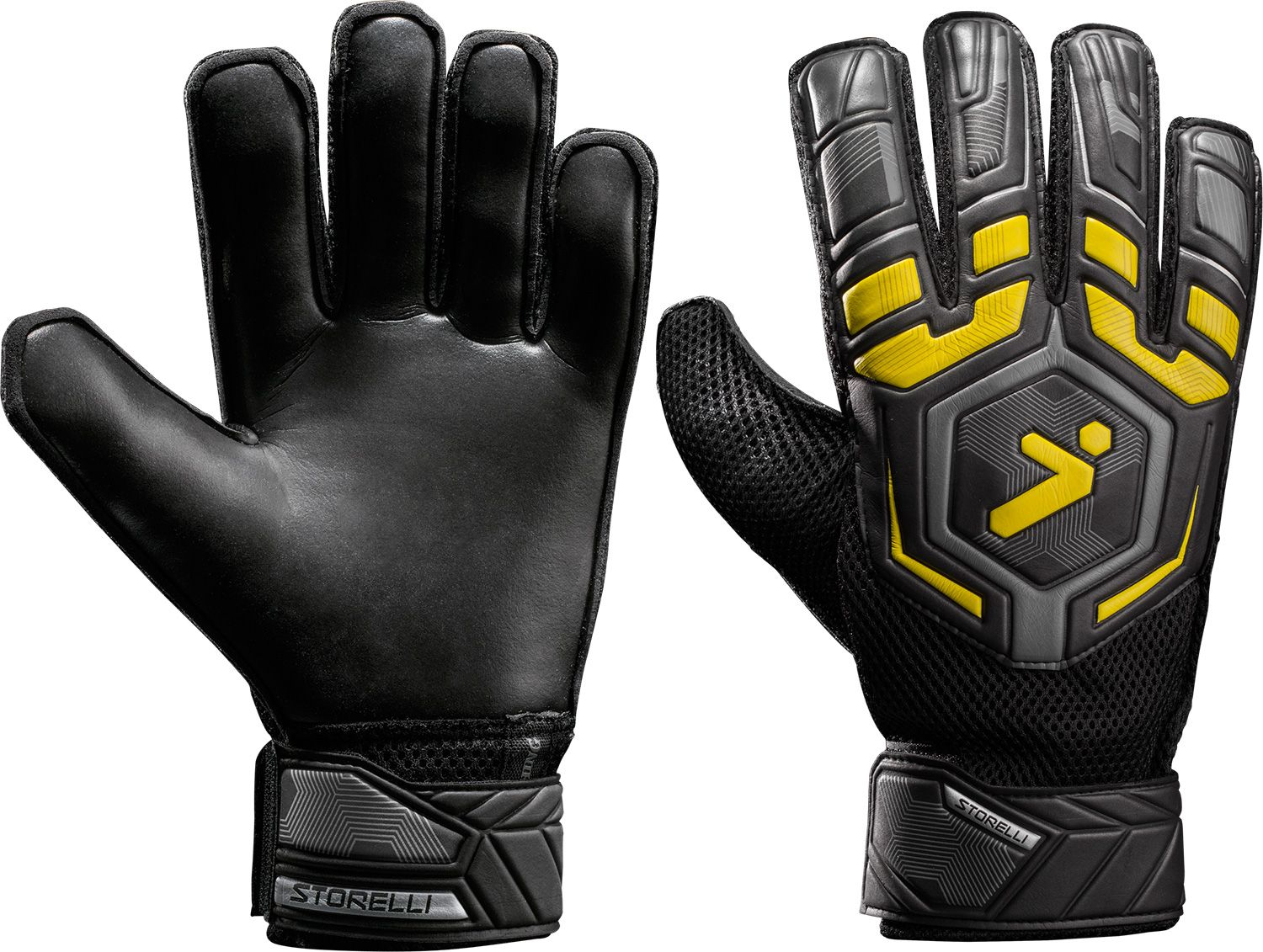 Backhand
A quality pair of goalkeeper gloves will have latex backhands for durable wear.
Closure
There are three primary closure types: Hook and loop, v-notch, and bandage. The latter proves most effective when looking for a fit that has ample support. Hook and loop closures are equipped with an adjustable strap that give the glove a customizable fit. V-notch closures are worn by those who would like to keep their hands vented for a cool and dry feel. Most goalkeepers gravitate towards the hook and loop closures as the fit is more forgiving and not as restrictive.
Sizing
In order to avoid ill-fitting gloves, goalkeepers should allow ½ to one inch of room past the fingertips. If a glove is too snug, it obstructs mobility which could result in a torn glove. Measure the circumference just below your knuckles, excluding the thumb, to accurately gauge the size your goalkeeper gloves should be. Remember to measure both hands as they may not have identical measurements.
Finger Protection
While plastic spines are most commonly found in kids goalkeeper gloves, adults should look into segmented or flexible spines. Of the two, segmented spines are preferred as they prevent your fingers from hyper extending.
Upkeep
Before using, pre-wash gloves and dry naturally.
Do not dry the gloves in direct sunlight or other harsh weather conditions.
Protect your palms by keeping them unexposed to the dirt on your cleats, leaving them in the sun, etc.
Rotate your gloves – dedicate one pair for practice time and your better pair for game time.